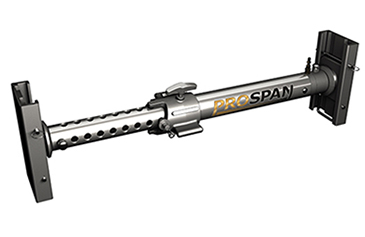 Anti-projectile Feature
Manual Lock and Auto Lock
Tethered Pin
Anodized Aluminum
Cast Aluminum Handles
Air Inlet Fitting
The Most Advanced Shoring
Product in the World!
With its wide selection of extensions and end attachments, the original Prospan provides an excellent means for applying additional support to the weakened or failing members of a structure. Where cave-in protection is needed, Prospan pneumatic shores have been engineered to bear directly against trench walls, eliminating the need for plywood in most circumstances.
Prospan's OSHA compliant, patented products have been designed to be simple to use and incredibly strong. Common applications include trench wall support as well as structural and vehicular stabilizations
Tabulated Data, an OSHA requirement, governing the use of these products has been approved and stamped by a Registered Professional Engineer. These data are mandatory and shall be adhered to without exception.
Product Applications
The "Prospan way" is to use the right tool for the right job. If the job involves trench applications, structural applications, or vehicular applications, we have the right tool for you.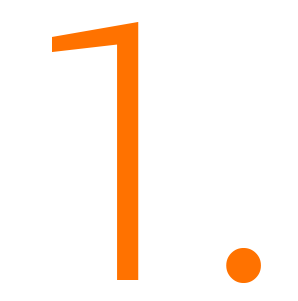 Trench Applications
Our patented Prospan products are cutting-edge in terms of safety for trench applications. In most cases, plywood is unnecessary when using the Prospan, and your workers' safety is better ensured with our anti-projectile protection.
Prospan products are only allowed to be under air pressure when they are shoring a trench. View Trench Kits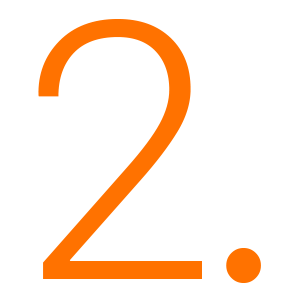 Structural Applications
When natural or man-made disasters strike, the stability of buildings and other structures is always a top concern for first responders trying to ensure the safety of others. We help ensure the safety of first responders and others working in potentially hazardous environments.
Prospan products are designed to telescope toward their target. In some instances, the Prospan can support loads in excess of 40,000 pounds. View Structural Kits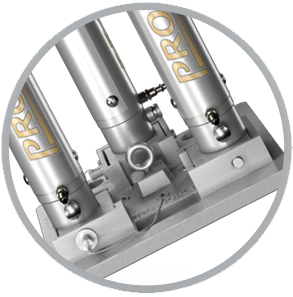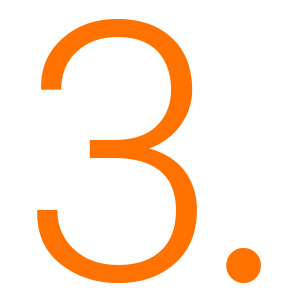 Vehicle Applications
Automobile accidents provide thousands of opportunities for Prospan products to be used annually. When a vehicle needs to be stabilized after a crash, our telescoping systems have been proven to be among the strongest in the world.
Prospan products hold up under the harshest conditions and are simple to maintain because of their minimalist design. View Vehicle Kits
Tabulated Data governing the use of these products has been approved and stamped by a Registered Professional Engineer.
These data are mandatory and shall be adhered to without exception. DOWNLOAD ENGINEERING DATA