Competent Person Training
Trench & Excavation
OSHA 29 CFR 1926
sub-part P
This eye-opening Competent Person training class goes well beyond the typical training program.  Not only will your personnel learn what OSHA requires, but what life-saving steps to perform should something go terribly wrong in a trench.
One of the advantages of the Prospan Competent Person training is that we come to you.  This on-site training in the OSHA Excavation Standard saves the time and expense of sending employees to an off-site location.  Should the need arise to pull someone from the class, it can be accomplished immediately.  Not only will your personnel learn the requirements of the standard, but they will receive hands-on instruction as well.
Whether we use your protective systems or ours, Prospan instructors thoroughly explain and demonstrate the installation requirements of both trench shoring and trench shields.
Whether you're a laborer or a foreman, the Superintendent or the President, this class has been designed to benefit all levels of an organization.
Course Topics Include:
Scope and Application of OSHA 1926.650 subpart-P
Competent Person Requirements
Hazard Identification
Collapsing Soil – Effects on the Human Body
Soil Classification
Sloping and Benching
Protective Systems – Trench Shoring / Trench Boxes
Tabulated Data
Rescue Considerations
Frequently Asked Questions
Who Should Take This Class?
Competent Person training benefits employees at all levels of an organization.  Whether you're the laborer or the Superintendent, EVERYONE needs to know the OSHA requirements governing entry into trenches.  Knowledge of these rules can literally save a life; your life!
How Long is the Training?
Prospan's Competent Person training typically last 3.5 – 4 hours.  This course may be modified to accommodate your specific needs and time constraints.
Is This Course Certified?
Yes!  Course Completion Certificates will be issued to all personnel who successfully complete this Competent Person training program.
How Can I Take This Coarse?
You've already begun the process!  Simply reach out to us with a phone call or press the REQUEST MORE INFO button at the bottom of the page and we'll take it from there.
What if we don't have protective systems?
No concern at all!  Prospan Instructors have a completely outfitted trailer with trench shoring and trench shields alike.
Host Requirements
Whether it's in a classroom setting or an apparatus bay, we'll get it done.  The hands-on portion of the Competent Person program requires you to dig a trench at or near your facility where Prospan instructors can demonstrate the installation requirements of your existing products.  If you do not possess functioning protective systems, no worry at all….we'll use ours!
"Couldn't be happier. We've used the Prospan system for several years now and it continues to prove its worth. It's simple, the crews like it and it decreases the amount of time spent in the trench."


Mike Nolan
Sewer Supervisor Village of Arlington Heights, IL
"We were interested in hands-on excavation training for our crews. Prospan exceeded our expectations and introduced us to new, versatile and easy to use protection equipment."


Jim Duncan
Superintendent-Water City Water, Light & Power Springfield, IL
"NIPSTA has used the Prospan products to train firefighters in trench rescue, structural collapse and roadway incidents for over 10-years now. They possess the strength, ease and simplicity we require in a product."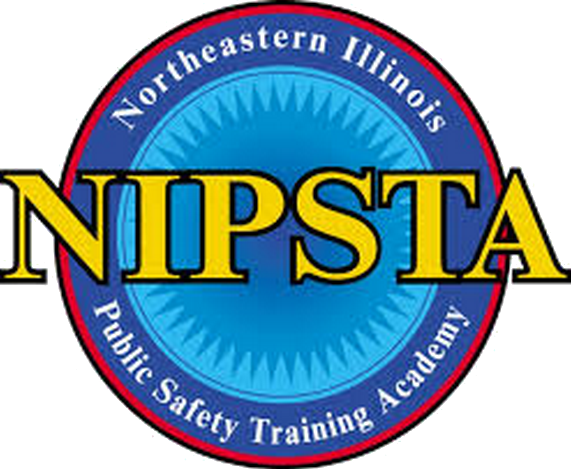 Bill Petersen
Lead Instructor, Trench & Structural Northeastern Illinois Public Safety Training Academy
"Prospan has been a great resource for the municipalities that Cities and Villages Mutual Insurance (CVMIC) works with. They have allowed many of the municipalities to work safely in challenging environments."


Dave Kodel
ARM-P Loss Control Specialist Cities & Villages Mutual Insurance Co. (CVMIC)
"Jim – thank you very much for providing training for the water and wastewater utility workers across Illinois. Our attendee surveys consistently provide some outstanding comments about the content of the training and the awareness of the hazards related to trenching and shoring. We see many comments related to 'should be mandatory training for all utility personnel'. ISAWWA thanks you and we appreciate your willingness to participate in our Section training programs."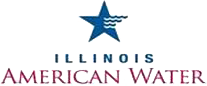 John Dillon
Education Manager, Illinois Section of American Water
"Jim…. I am still getting comments that this was the best training class we have had.  Your use of videos, stories, hands-on installation and your knowledge kept the classes interested and wanting to learn the subject. I have heard that comment from many people. I rarely get so many wonderful comments about a trainer so you are obviously meant to be doing this work. You are the best!"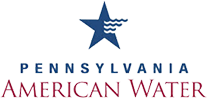 Nancy Yarbrough
Safety & Health, Pennsylvania American Water
"Jim – I want to thank you for the excellent Competent Person training that you presented to our Arlington National Cemetery team. Everyone was extremely pleased with the training and the personal and professional approach that you brought to this very important topic. I also look forward to future training events."


Brion G. Moore
Deputy Superintendent for Field Operations Arlington National Cemetery (ANC)
James Sullivan
Jim's 30-year career as a Public Safety Commander in Illinois gave him valuable experience and shaped him as a First Responder, Instructor and Mentor.
Jim's entire career has been devoted to training.  Jim spent several years as training officer, then as Director of the Technical Rescue Division at the fire academy and onto the State of Illinois' trench committee.  This committee was tasked with determining to what extent first responders can intervene in trench emergencies.
His expertise in the OSHA excavation standard, as well as protective systems, led him to become a manufacturer himself.  The cumulative knowledge and experience over 30-years has led to the parallel career he enjoys today.
Jim is a paid professional speaker who speaks nationally on the subject of trench safety.  Jim also teaches for insurance companies, municipalities and utility companies.  In Illinois and Wisconsin alone, he has provided Competent Person training for over 150 municipalities.
Specializing in on-site training, his training is brought to you, at your facility.  This spares you the expense of having to send your personnel to an off-site training location.  Based on the hundreds of positive reviews from satisfied customers, this will be one of the best Competent Person training sessions your personnel will ever attend.